Bias Tape
I finally made my own bias tape! It was so easy. I used a Bias tape maker like
this one.
You can get fancier machines but this was so easy I just can't justify the extra cost ; )
Sew4Home
has a great tutorial if you want to try making your own.
I used a vintage sheet to make this bias tape. Now I have another use for my growing sheet collection!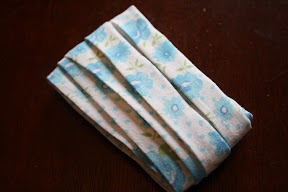 I used the polkadot bias tape to make this art smock for Kingston. It is made from a men's XL shirt. I cut off the collar and trimmed the neckline with bias tape. Then I shortened the sleeve and added some elastic around the wrists. Love how it turned out...perfect for keeping the paint off my little Pollock!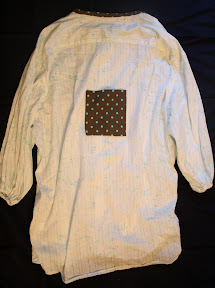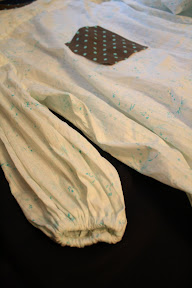 Finished a new skirt....hope to have the tutorial up early this week. Can't wait to show you!
{ Amy }