Adventures in Pattern Making
I have recently begun attempting to draft my own patterns. I generally sew my own designs, but I have never actually drawn out the patterns I come up with. Here is a vest pattern I am working on. This one for D is the first I have made. It turned out a bit big on him, but I like the style. I am making one for K next and want to add a lining to his.
Yes...my son is pushing a pink doll stroller. It is actually one of the most fought over toys at our house!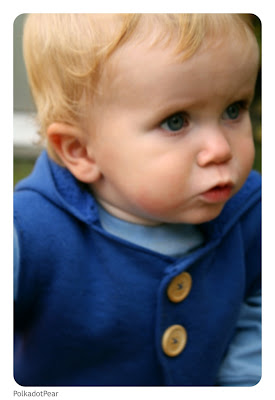 Today is the first day of the
Kids Clothes Week Challenge
. Are you participating?? Come on and get sewing...just one hour a day of sewing for kids! I worked on some upcycled pants for K today. What have you been working on lately?
{Amy}