Easter Table Decor
I finally got around to starting the Easter decorations and love how they turned out! We have a ton of plastic eggs around here so I put them to good use.
I found this cute yellow bucket and wanted to use it as a centerpiece for the table. I was having trouble getting the paper silhouettes to stand up without floral foam...and then plastic eggs came to my rescue. A little dab of hot glue (oh how I love you hot glue!) and they were standing.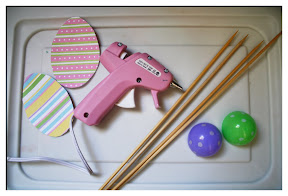 I think they look pretty cute just like this too!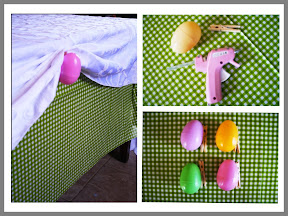 I also created some clothespin eggs which I used for the table cloth. I love the scalloped look it created!
Now onto the Easter outfits... I have a lot of sewing to do!
Linking up Here:
{ Amy }