iPad Cover
Here is the iPad cover I came up with! I forgot to take pics along the way...oops! I just measured around the iPad and cut out 4 pieces - front & back from outer fabric and lining fabric. I used an old fleece blanket for the lining as it's nice and soft and adds a little cushion.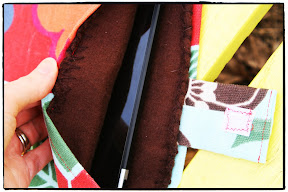 I was to lazy to break out my button-holer, so opted for Velcro. The button was just added for looks ; )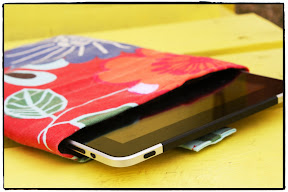 Here are some tutorials for IPad Covers if you are interested!
One Shabby Chick: An IPad Cover Tutorial
The Cottage Home: IPad Sleeve Tutorial
{ Amy }