Easy Ottoman Slipcover
Our poor ottoman has taken a beating over the years from a rambunctious beagle and a toddler. It was time for a facelift!
I found this gorgeous table cloth on clearance for $7.00! The best part about using a table cloth for a slipcover......
NO Hemming Required!!
I measured the ottoman and cut out my pieces..making sure to utilize the hemmed edge of the table cloth.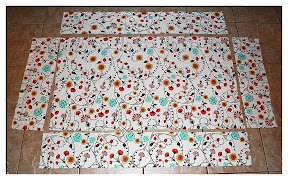 The sides are sewn together first. I tried it on the ottoman to make sure it fit.
The top was sewn on next and the seams pressed. A quick and easy project! Now I need some new pillows ; )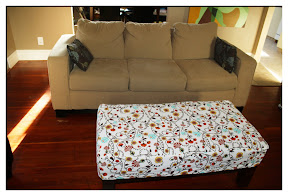 Linking up Here

Designer Garden: VIP Party
{ Amy }